WAREHOUSE FACILITIES
Public warehousing, contract warehousing, commercial bonded, refrigerated and dry goods storage.
SERVICES
We provide an efficient, reliable, comprehensive service menu backed with impeccable customer service.
TRANSPORTATION
Fully integrated warehouse network fleet with the finest delivery services and freight consolidation program
EXPERIENCE
Family owned public warehouseman with over 40 years of providing logistics and commercial warehousing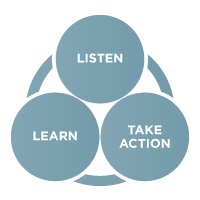 Logistics & Warehousing
Our three-step process enables us to really understand your goals in order to provide inclusive and efficient solutions.

Technology
Our superior technology caters to the specific requirements of large and small customers alike in order to provide flexibility, efficiency, and security.
Food Grade Storage
With 40 years of experience storing, handling, and transporting Food and Grocery Products, JBM Imports provides all of your Food Grade Storage and Distribution needs with impeccable credentials and in-depth expertise.
Expedient Handling and Delivery from our rail and truck served warehouses:
Inbound Receipts
Truck, Rail & Container Unloading
Short Term Storage
Long Term Storage
Cross Dock and Pool Distributions
Our experienced management team and reliable warehousing personnel ensure that products in our climate-controlled facilities are kept in a monitored and optimal environment.
Freight Management
JBM Imports Terminals provide expert services in Freight Distribution and Transportation Management. We provide full service Third Party Logistics, Transportation and Public Warehousing and Commercial Storage requirements from:
Full Truckload (TL)
Less Than Truckload (LTL)
Freight Consolidation
Container Drayage
Cross Docking & Pool Distributions
Short and Long Term Contract Storage Services.
Our Bonded Public Warehouse facilities can receive any freight delivered via road, rail, and sea.
Commercial StorageJBM Imports Warehouses offer Public and Contract Warehousing, Handling, Storage and Transportation Services
 for nearly any product or inventory size.
Bonded Warehouse Storage
Cross Dock & Pool Distributions
Road
Rail
Ocean Container
Warehouse Management Systems
Our Nationwide network of facilities, cutting edge Inventory Management software and systems coupled with our experienced warehouseman and management, gives us the ability to cope with any project size or complexity and meet any deadline.
We offer a turnkey Inventory Management solution
Inventory Control
Product Delivery
Seamless Integration
EDI (Electronic Data Interchange)
Automated Storage Facilities.
Warehousing, Warehouse Management, and Storage Services
JBM Imports Terminals has been providing world-class Public Warehousing, Commercial Storage, and Logistics Management solutions.
From pick'n pack to bulk storage and bar-coding, our fully-trained warehouse staff will consistently deliver first class customer service.